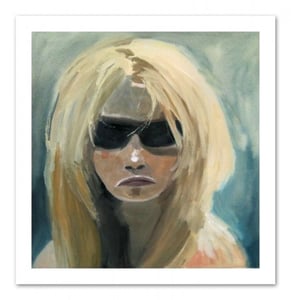 $

35.00
The Brigitte painting, from which this limited edition is based, is one of a series of Brigitte Bardot paintings from the film Contempt (1963), and other sixties films.
This Alika Cooper limited edition is produced by the POVevolving Print Studio. Its an archival pigment print on Crane Museo Max archival paper.
The small print is on 365gsm paper. signed by Alika.